Case Study
Georgetown University grapples with slavery, memory, and reconciliation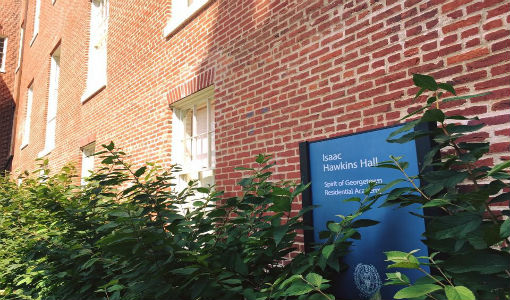 Summary
In November 2015, student activists at Georgetown University held a sit-in at President John J. DeGiogia's office, demanding that the school publicly reckon with its history of racism. Their demands included changing the name of a campus building from Mulledy Hall, which memorialized a man who had authorized the 1838 sale of slaves to pay off the school's debt, to Building 272, which would commemorate the 272 slaves that Georgetown sold. A rally of around 250 students and faculty was organized. Activists also called for the creation of a fund to hire more black faculty and for the renaming of another building whose namesake was associated with the slave sale. In response, Georgetown administrators created the Working Group on Slavery, Memory, and Reconciliation to investigate the history of the sale and its implications for the campus today. The group produced a 104-page report providing detailed background, discussion, and recommendations for how the university could recognize and address its history and legacy. In April 2017, Georgetown renamed the building after Isaac Hawkins, one of the slaves sold by the school. The university also took a series of other measures to strengthen its commitment to racial justice, including creating a Department of African American Studies, hiring new faculty, and the establishment of a Working Group to plan for an Institute for the Study of Racial Justice.
PEN America Analysis
Following the efforts of campus organizers, Georgetown administrators took clear steps to confront the university's historical involvement in oppressive and racist structures and institutions. The working group convened by the university examined the issue in great depth and detail, as evidenced by the final report. The report also investigated the socioeconomic status of descendants of the 1838 sale and local African Americans living near the Georgetown area. Overall, the working group and its recommendations dovetail with PEN America's Principles on Campus Free Speech, constituting an effort to "look hard at how physical barriers, historical traditions, inequalities, prejudices, and power dynamics can weigh against openness." By listening to the concerns and demands of theirs constituents and taking significant steps to address them, officials have helped to ensure that Georgetown remains an inclusive campus for all.
Further Reading
Similar Cases