Case Study
Student at UVA covers their dorm door with controversial signs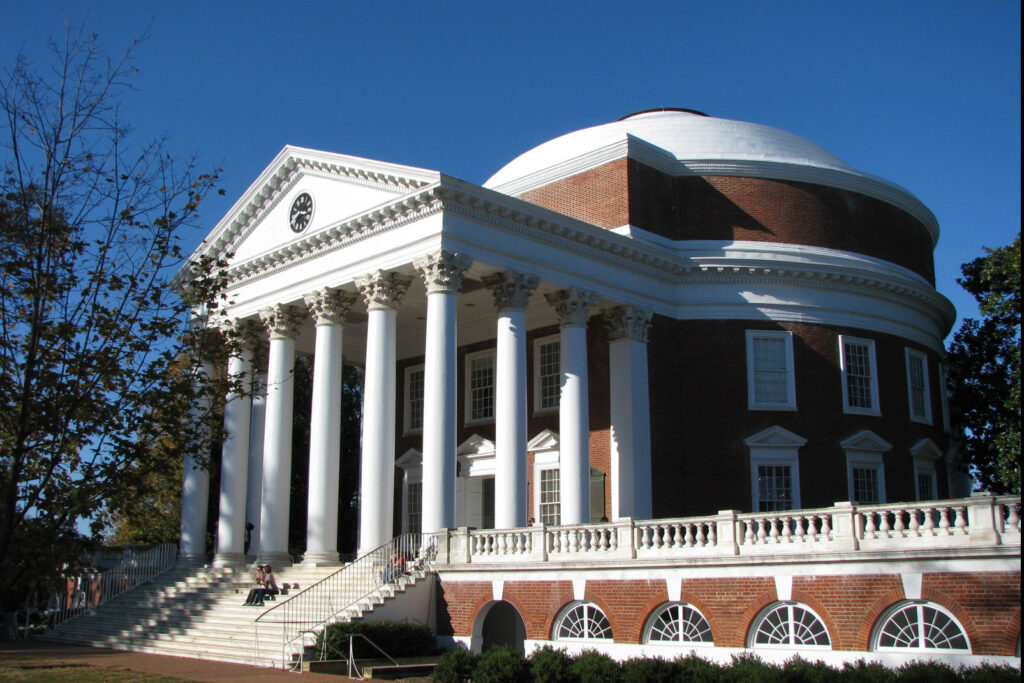 Summary
In September 2020, a student at the University of Virginia (UVA) placed a sign covering the entire door to their dorm room, which faces the UVA Lawn, that said "Fuck UVA… UVA Operating Costs: KKKops, genocide, slavery, disability, Black+Brown life." Following uproar from alumni against the sign and its visibility from the Lawn, university president James Ryan asked to have a conversation with the student regarding their use of language. The President came out publicly afterward to defend the sign, stating that although it had offensive language, he and UVA's legal counsel agreed that it could not be taken down on First Amendment grounds. The following semester though, the university decided to implement a new policy asking that signs on dorm doors remain small enough to be placed on two bulletin boards. Ignoring the new policy, the student placed a new sign the following semester that covered her entire door showing the grim reaper and a hooded KKK figure standing behind an image of the UVA Rotunda, alongside a quote from civil rights activist Kwame Ture stating, "In order for non-violence to work your opponent must have a conscience," followed by the student's own take: "UVA HAS NONE," and "BURN IT ALL DOWN". This sign resulted once again in more backlash and UVA's Housing and Residence Life decided to send the student a letter stating that the University needed to remove the display on the grounds that they claimed it advocated for physical violence. The sign was removed afterward.
PEN America Analysis
PEN America applauds the president's initial response to this controversy in which he took the time to meet with the student and have a conversation, and then assured the campus community of students' First Amendment rights to express themselves. Oftentimes during tense moments, campuses might make rash decisions without consulting affected persons and communities, and in this case, taking time to assess the situation and consult with the student before issuing a statement was an appropriate response. The case nonetheless generates concerns because of the new policy limiting the size of student dorm signs. Although the new mandate was arguably within the University's First Amendment rights to place content-neutral restrictions on the time, place, and manner of speech, the timing of its introduction suggests that it might have been enacted in direct response to this case, which could be perceived as retaliatory against the student in question and potentially have a chilling effect more broadly. It is also worth noting that the university's claim that the language "burn it all down" constitutes incitement to physical violence is also a weak one, given the vagueness of the phrase.